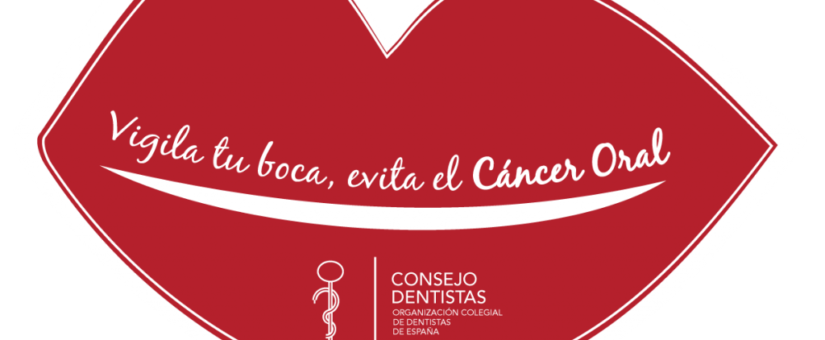 On December 5, 2018
diagnosis of oral cancer, mouth health, oral cancer
The General Dental Council of Spain, the Spanish Dental Foundation and the Spanish Association against Cancer (AECC) operate an information campaign to encourage early diagnosis of oral cancer since 1 November 2018, under the motto: "Watch your mouth, prevent oral cancer".
This campaign takes place due to over 70% of cases oforal cancer are diagnosed late, so it is very important to know how to make a self-diagnosis, especially among the at-risk population.
The General Dental Council of Spain has set some of the campaign's targets and, with the help of volunteer dentists,it has also implemented national, medical monitoring to assist in the early diagnosis of oral cancer and inform the public about self-diagnostic methods.
LG Dental and Indent are part of this network of volunteer dentists and early detection of oral cancer, since, due to a lack of awareness, patients with this type of cancerusually come to clinic in late stages. In Spain, the incidence rate is 5.7 – 12.9 per 100,000 men/year and 0.6 – 2.1 per 100,000 women/year. "Ferlay J, Steliarova-Foucher E, Lortet-Tieulent J, Rosso S, Coebergh JWW, Comber H, Forman D, Bray F. Cancer incidence and mortality patterns in Europe; EStimates for 40 countries in 2012. Eur J Cancer 2013; 49 (6): 1.374-1403".
What do we mean by oral cancer? We refer to malignant tumours in the lips, the corners of the mouth, the hard palate, the floor of the mouth and the tongue, in the cheeks and the isthmus of the fauces (behind the mouth cavity). It normally occurs in people older than 40 years old (over half of individuals are aged 65 and over), but it has been observed an uptick in cases under the age of 40, which might be associated with the human papilloma virus (HPV), and in Europe, the main location of this kind of cancer is the tongue and the floor of the mouth.
However, people usually appear for consultations when the stage of their oral cancer is not very promising – the five-year survival rate is about 40 to 56 per cent of all cases. This concerns us deeply and that is why we are taking place in this campaign.
What causes oral cancer?
Currently, the aetiology of oral cancer is still unknown. However, research has been carried out regarding the relationship between oral cancer and carcinogens, such as tobacco (8 out of 10 cancer patients are smokers), alcohol, which produces a caustic effect and ulcerates the mucous membrane, gingivitis and white oral lesions; the mixture of both (tobacco and alcohol), some eating habits (the intake of fried or spicy red meat), immunosuppression caused by HIV/AIDS or ultraviolet radiation from the sun.
We dentists are medical professionals specialized in abnormal changes in the lining of the mouth, so it is our responsibility to explain and diagnose suspicious lesions or injuries. In fact, studies show that there is a higher survival rate among patients who visit their dentists for an annual check-up.
When do you need to visit your dentist for a consultation?
In worst case it is important to visit routinely your dentist once annually. However, you must visit your dentist as well if you experience one of the following problems: red or white spots persisting for more than 3 weeks, sores in the mouth and throat persisting for more than 3 weeks, buccal lesions with an abnormal, rapid growth; lumps with more than 3 weeks, tooth shifting without other apparent cause and ill-fitting dentures causing sores. Hence, we echo this campaign for the early diagnosis of oral cancer: "Do not wait until tomorrow, watch your mouth, prevent oral cancer."
References
Altman R, Sarg J. The cancer dictionary: revised
edition. Checkmark Books, New York. 2ª edición.2000.
M yers JN, Elkins T, Roberts D, Byers RM.
Squamous cell carcinoma of the tongue in young
adults: increasing incidence and factors that
predict treatment outcomes. Otolaryngol Head
Neck Surg. 2000 Jan;122(1):44-51.
Gupta PC, Mehta FS, Daftary DK, Pindborg JJ,
Bhonsle RB, Jalnawalla PN, et al. Incidence rates
of oral cancer and natural history of oral precancerous
lesions in a 10-year follow-up study of
Indian villagers. Community Dent Oral Epidemiol. 1980;8(6):283-333.
Du X, Squier CA, Kremer MJ, Wertz PW.
Penetration of N-nitrosonornicotine (NNN) across
oral mucosa in the presence of ethanol and
nicotine. J Oral Pathol Med. 2000 Feb;29(2): 80-5.
Hindle I, Downer MC, Moles DR, Speight PM. Is
alcohol responsible for more intra-oral cancer?
Oral Oncol. 2000 Jul;36(4):328-33.
Divisi D, Di Tommaso S, Salvemini S, Garramone
M, Crisci R. Diet and cancer. Acta Biomed. 2006 Aug;77(2):118-23.
Bascones A. SJM, Aguado A., Suárez J.M. Cáncer y precáncer oral. Bases clínico-quirúrgicas y moleculares.
Ediciones Avances.1ª Edición. 2003.