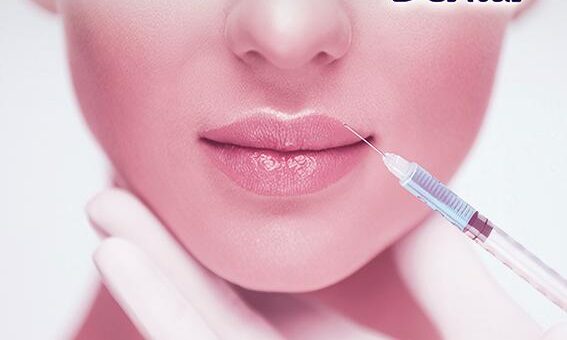 Can my dentist improve the presence of wrinkles around my lips?
There is an increasing amount of patients concerned about the presence of wrinkles around the lips – also known as "barcode" –, as well as other peribucal creases associated with the passing of time,  that ask me for help with them.
Before, since this kind of corrections required an aesthetic intervention, dentists could not do anything. However, nowadays these interventions can be achieved in a dental clinic using micro-fillers with hyaluronic acid.
Hyaluronic acid is a polysaccharide that is very abundant in human skin and connective tissues. Currently, it is known that this natural substance has a positive effect that ensures aging delaying and, in particular, the appearance of wrinkles, since it replaces the volume of fluid lost as it retains water within cells.
Advances in biotechnology make possible to correct, reduce and, in some cases, even eliminate some of the ravages of age with micro-fillers with hyaluronic acid, a product that meets high safety and biocompatibility standards.
Until then, hyaluronic acid was used in dentistry to improve the healing process of intraoral and perioral wounds. Later, it began to be applied for the regeneration of the so-called black triangles between the teeth in periodontal patients.
Nowadays, dentists can use lip micro-fillers to plump up areas that have lost their freshness and hydration due to aging. This result can be achieved by means of a non-surgical, painless, safe procedure that does not usually have side effects and is reversible.
If you are looking to enhance your lips by plumping them up and smoothing peribucal creases, do not hesitate to contact us. We will be happy to guide you.