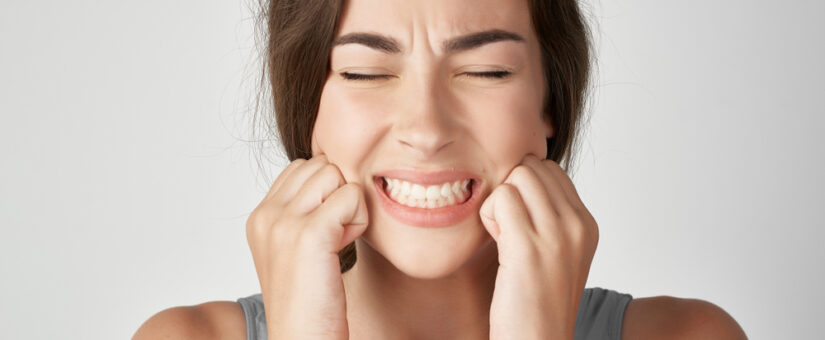 On March 11, 2021
cracked tooth, cracked tooth syndrome
M. came to my dental clinic with an intense, stabbing pain in the lower left jaw, especially when chewing.
During the oral examination, there were no apparent signs that would make us think that there were any problems related to her teeth. After the X-ray, there were no radiological changes as well that would make us think that the tooth was suffering some kind of inconvenience. When performing the dental pulp test (vitality testing), it indicated the tooth was vital, but it was extremely sensitive to cold. M. specified that she had been in pain for three or four weeks, with an increasing feeling of discomfort.
Taking into account all the symptoms and our experience, we thought about an entity called "cracked tooth syndrome".
Cracked tooth syndrome (CTS) was defined for the first time in 1964 and it is characterized by appearing mainly in mandibular first molars and inferior, maxillary premolars. CTS presents the following symptoms: acute pain when chewing or biting, commonly in patients between the ages of 30 and 60 years, whose dental pulp tests positive to vitality testing and – not in all cases – extremely sensitive to cold. Normally, the radiography does not show abnormal variations, so the diagnosis is established by the description of the symptoms.
Clinical examination and, in some cases, the presence of fracture lines that can be seen with a microscope are also essential for its diagnosis.
There are currently no clear data on the reason why these fractures appear, but there are predisposing factors: the morphology of the tooth, bruxism or clenching and thermal shocks – for example, eating something hot while drinking something cold. It is also observed that cracked teeth are more frequent in certain jobs that involve bad habits and clenching, such as the case of boxers, wind instrumentalists or players, lorry drivers, etc.
Unfortunately, a high percentage of teeth affected by CTS have a poor diagnosis and it is necessary their extraction. Currently, restorative techniques to avoid tooth extraction are being explored, but sadly, the outcome depends on the location and the size of the crack.
In M's case, lamentably, the prognosis of her tooth was not good and we therefore had to extract the tooth and replace it using an artificial tooth.