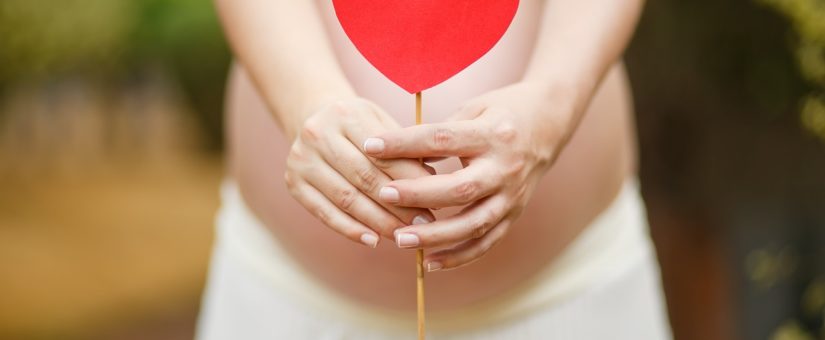 On April 2, 2018
dentista San Pedro Pinatar, Pregnancy, Pregnancy and going to the dentist
Article wirtten by Dr. Luis Miguel Sánchez Suárez
A few months ago, G. came to visit me at my dental clinic. She was desperate due to a terrible toothache that kept her unable to sleep for several nights. G. had already visited another dental clinic, in which the treatment received did not work as expected, probably because the dentist was not sure whether to perform an "effective" therapy to cure her pain or not. The reason was that our patient was five months pregnant. Alessandro Magnelli, an excellent gynaecologist and my best friend, recommended G. to visit my dental clinic – I would like to take this opportunity to greet and thank him for his confidence in LG Dental.
Actually, G.'s toothache did not involve any further dental difficulties, since it was just a case of pulpitis (inflammation of the tooth pulp) as a result of tooth decay, but we tend to take greater precautions when performing a dental treatment on pregnant patients.
There are lots of myths surrounding dental treatment during pregnancy. For this reason, I would like to shed light on this topic and answer our pregnant patients' most common inquiries:
If I am pregnant, can I receive anaesthesia?
Yes, you can. There are local anaesthetics, which are completely safe and can be given to pregnant women. Therefore, applying local anaesthesia to a mother-to-be is not only safe but necessary to relieve the pain and make the treatment more bearable. Like any medicine, there are a series of precautions to be taken into account, which are known by your dentist.
So, is it advisable to visit my dentist even if I am pregnant?
Definitely. It is extremely advisable to visit your dentist during pregnancy, since there are many conditions that may affect your oral health. For example, hormonal changes during pregnancy can cause illnesses, such us gingivitis, which can be easily controlled and prevented.
Would it not be better to wait until giving birth to go the dentist?
Contrary to common belief, it is not advisable to postpone your visit to the dentist right after pregnancy. It is counterproductive for two simple reasons: firstly, neglecting an oral infection can result in a serious disease if it is not healed properly; and secondly, after giving birth, the mother will be too busy with the baby to be able to visit her dentist.
Can I get an X-ray?
It is completely safe to X-ray during pregnancy if the necessary measures are taken, such as wearing a lead apron and digital radiography, which minimize radiation. As it has been collected in international, professional bodies, such as the American Dental Association or the Spanish Dental Association, the objective is to restrict the X-ray exploration to the strict minimum necessary.
"Pregnancy ruined my mouth…"
This is a common concern with my female patients. It is true that expectant mothers are more vulnerable to oral diseases that may ruin their mouths, but being careful with your oral health and visiting your dentist are the best steps to follow for avoiding dental problems.
Conditions that may lead pregnant women to a vulnerable state may include:
Nausea and vomiting: tooth enamel erosion is the result of continued vomiting, since stomach acids corrode the teeth when getting in contact with them. Nevertheless, you can avoid tooth enamel erosion by rinsing with water after vomiting.
Higher intake of food: pregnancy causes hunger, that is a very common thing. The more you eat, the more your teeth become vulnerable to decay; thus, the recommendation is simply increasing the frequency of tooth-brushing.
Lack of prevention: if you already had untreated dental problems before pregnancy, these can become very serious once you are enceinte. My advice is that you should visit your dentist to hold off your dental problems, so you can focus on having a healthy pregnancy.
As you can see, the consequences of neglecting your oral health are even more serious than the disease itself. Therefore, it is preferable to visit your dentist before, during and after pregnancy. So, the message contained in this post is that visiting your dentist and being pregnant are not incompatible, since it is a safe, healthy and necessary practice.
After explaining all these things to G., who was still reluctant to follow my advice – it is completely normal to be worried about the baby's health and safety, even when using a lead apron –, she accepted to have an X-ray exploration, which allowed us to discover that she had necrosis of the nerve, something that was easily eradicated with a root canal.